Join us as we celebrate the Christmas season.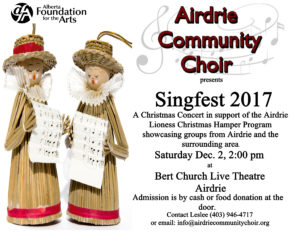 Singfest 2017 Saturday Dec. 2 2017 2:00 pm at Bert Church Theatre, Airdrie. Admission is by food or cash donation at the door.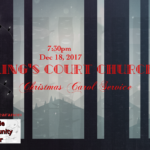 Uncharted Wonderland a Christmas Concert Service at King's Court Church, Airdrie. Monday, Dec. 18 2017, 7:30 pm. Please Contact King's Court Church for further details.






Please check our Concerts page for additional performances.
Interested in joining the choir?
For anyone interested in joining the choir this season, regular choir practices are held Monday nights (7:15 to 9:30 pm) at the Lutheran Church of the Master in Airdrie. For additional information on registration and a copy of the registration form, please visit our How to Join page.