Home
Thank You for a successful 30th Anniversary season
The choir would like to thank all those who helped make our 30th anniversary season such a success either by lending us their voices, supporting us at concerts and other events, or donating their time, goods or other services to our cause. We are currently accepting early registrations for our 31st season (2015/2016) until July 1, 2015. After that time, we will accept regular registrations be mail until September 1, 2015 and in person at regular rehearsals during the month of September.
Regular choir practices are held Monday nights (7:15 to 9:30 pm) at the Lutheran Church of the Master in Airdrie.
Registration and our first practise of the 2015/2016 season is Monday, September 14, 2015 with an earlier start time of 7 PM to accommodate registration. For additional information on registration and a copy of the registration form, please visit our Registration page.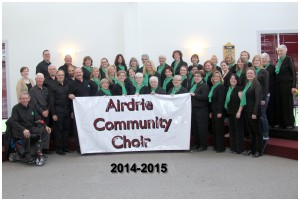 ---